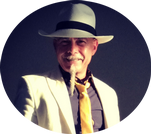 One man band - Live entertainer
G D Angelo
Over than 30 years experienced worldwide and more than 2000 songs in his song list, all rigorously live without backing tracks, G D Angelo is able to satisfy every type of audience. 5 stars luxury hotel, cocktail bar, restaurants, special events and more with a very large range of music styles. Jazz, pop, dance 60/70/80/90, english and american evergreen, rock and more. G D Angelo, sings mainly in Italian and English, he has the most famous classic songs in French, Spanish and Portuguese as well. G D Angelo is based in Italy, but available to evaluate engagements worldwide. He perfectly speaks Italian and English.
G D Angelo - One Man Band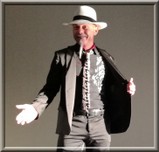 Also available with female singer.